A recent study comparing pain levels between the US and Canada highlights the importance of socioeconomic status as a contributor to pain, as do subnational analyses in each country.
Apply for an AMD/MSC Travel Grant!
The Association of Migraine Disorders and Migraine Science Collaborative are now accepting applications for travel grants! These grants will support travel to the American Headache Society's upcoming 65th Annual Scientific Meeting. Learn more and apply now!
Two recent studies highlight the impact of headache and migraine in US veterans, with a focus on gender differences and other factors.
In this MSC interview, Professor Russo discusses his path to migraine research, animal models of migraine, and much more.
A preclinical study reports that targeting an enzyme with a crucial role in protein synthesis improves hypersensitivity in rodent models of migraine. The strategy has promising therapeutic potential to treat migraine in people.
In this MSC podcast, Dr. Dawn Buse discusses how she began her career as a migraine researcher and clinical psychologist, the use of behavioral therapies for migraine, and some of her most important epidemiological research findings to date.
In this MSC podcast, Serena Orr discusses her path to pediatric migraine research, some of her recent work on the role of anxiety and depression in kids with migraine, how adverse childhood experiences affect pediatric migraine, as well as the need for more funding of headache research.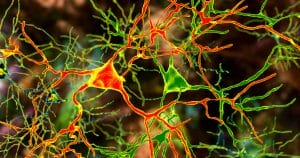 The November 30th event featured up-and-coming researchers who are investigating migraine and other topics with significant implications for this condition.