KC Brennan, MD, is a professor, Fred W. and Christine A. Fairclough Endowed Chair, and vice chair for research in the Department of Neurology at the University of Utah. Dr. Brennan's research and clinical care both focus on the headache disorders. His laboratory examines the basic mechanisms of migraine and post-traumatic headache. Of particular interest are spreading depolarizations, waves of massive excitation that underlie the migraine aura, and are also relevant to stroke and traumatic brain injury. Dr. Brennan and his colleagues also perform physiological research on patients with migraine and post-traumatic headache, with the goal of identifying disease and treatment biomarkers.
Gregory Dussor, PhD, is a professor and chair of the Department of Neuroscience at the University of Texas at Dallas. His work focuses on understanding how the sensory innervation of the meninges contributes to headache disorders. Using several preclinical models, his group has identified numerous targets within this afferent nociceptive system including several that may contribute to sex differences observed in migraine. Dr. Dussor has published over 110 peer-reviewed research articles and is on the editorial boards of Pain, Pain Reports, Molecular Pain, the Journal of Headache and Pain, and the Journal of Neuroscience.
Danielle Newport Fancher is a writer, migraine advocate, speaker and author of 10: A Memoir of Migraine Survival. She's received awards from the National Headache Foundation and the Association of Migraine Disorders for her writing and advocacy. She's also a member of the Patient Leadership Council for the National Headache Foundation. To learn more, visit MigraineWriter.com or follow @MigraineWriter on Instagram, Facebook and Twitter.
Shivang Joshi, MD, MPH, RPh, FAHS
Shivang Joshi, MD, MPH, RPh, FAHS, received his BPharm degree in pharmacy from St. John's University College of Pharmacy and Allied Health Professions in New York City. He received his MD and MPH from St. George's University School of Medicine in Grenada, West Indies, and completed his neurology residency at the Beth Israel Medical Center in New York City. Dr. Joshi then joined the Brigham and Women's Hospital, John R. Graham Headache Center in Boston, Massachusetts, for a fellowship in headache medicine, where he was also an instructor of neuroscience at Harvard Medical School. He is board-certified in neurology and headache medicine. He is a recipient of the American Headache Society's 2012 Frontiers in Headache Research Scholarship Award for cluster headache research. Some of his clinical interests include the trigeminal autonomic cephalalgias such as cluster headaches and migraine with aura in women. Dr. Joshi is also a member of several professional medical societies including the American Academy of Neurology and the American Headache Society. He is also a founding member of the Great Lakes Regional Headache Society and an executive board member of the Association of Migraine Disorders. He is actively involved with mentorship and education with his academic societies.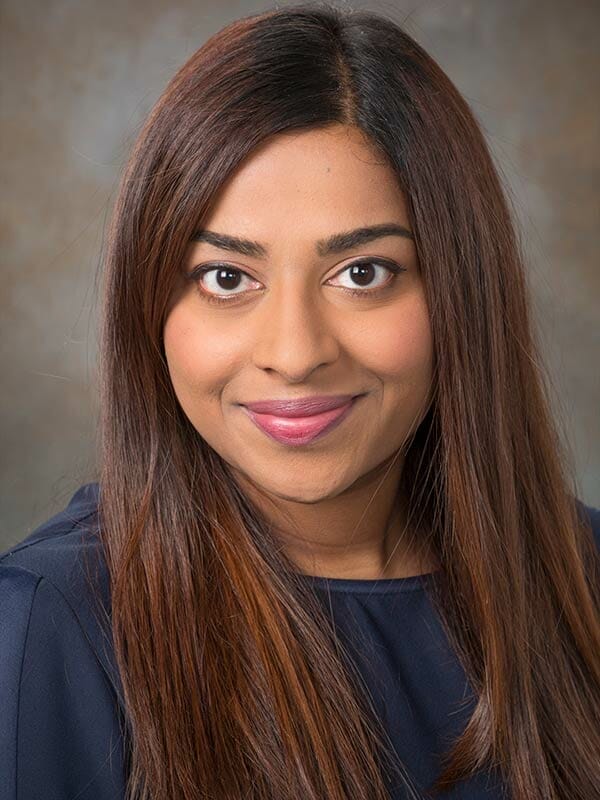 Deena E. Kuruvilla, MD, is a board-certified neurologist, headache specialist and director of the Westport Headache Institute. She has served as assistant professor and associate program director for the headache fellowship at the Yale School of Medicine and is a medical advisor for Healthline. Dr. Kuruvilla completed her medical internship at the Mount Sinai School of Medicine in New York. Subsequently, she completed her neurology residency at Brown University in Rhode Island, where she was chief resident. She went on to complete a fellowship in headache and facial pain at the Montefiore Headache Center and the Albert Einstein College of Medicine. Dr. Kuruvilla has conducted research studies on women's health, medical devices, complementary and integrative medicine and procedural approaches for the treatment of headache disorders. She is the former chair of the Complementary and Integrative Medicine Special Interest Section and current chair of the Women's Health Special Interest Section of the American Headache Society. She has also been an invited reviewer and author for many peer-reviewed publications including Headache, Cephalalgia, JAMA, Neurology and the British Medical Journal. Dr. Kuruvilla's research and clinical work has been widely featured in the press, including Prevention Magazine, Neurology Today and the Wall Street Journal.
Dan Levy, PhD, is an associate professor of anesthesia at Harvard Medical School. He received his PhD from the University of Calgary in 1999. He then completed his postdoctoral fellowship at Harvard Medical School/BIDMC. Dr. Levy has been the recipient of several NIH research project awards, the Harold Wolff-John Graham Award from the American Academy of Neurology, and the Cephalalgia award from the International Headache Society. Dr. Levy's research focuses on the sensory innervation of the intracranial meninges and its role in headaches, such as migraine. He has published over 60 research articles and book chapters on pain, headache, and migraine pain pathophysiology.
Nasim Maleki, PhD, is an assistant professor of psychiatry at Harvard Medical School and a researcher at the Psychiatric Neuroimaging Division, Massachusetts General Hospital. She is a medical scientist and a medical physicist by training and has extensive experience in developing and applying advanced multimodal neuroimaging techniques to study brain structure, function, and chemistry to understand the mechanisms of brain disorders. Dr. Maleki's research in migraine has been focused on understanding the pathophysiology of migraine disease through examining the sex-related contributions to the onset and evolution of the disease.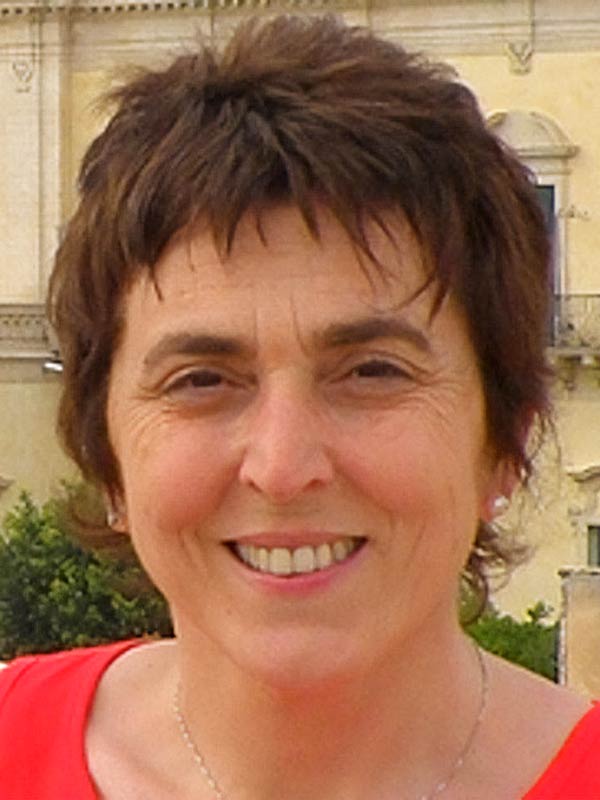 Daniela Pietrobon, PhD, is a professor in the Department of Biomedical Sciences and Padova Neuroscience Center (PNC), University of Padova, and CNR Institute of Neuroscience, Padova, Italy.
Amynah Pradhan, PhD, is director of the Center for Clinical Pharmacology at Washington University School of Medicine in St. Louis. Previously she was associate professor of psychiatry at the University of Illinois at Chicago. She investigates novel therapies for migraine and identified the delta opioid receptor as a promising target for this disorder. Ongoing studies in her lab are focused on the differential role of mu and delta opioid receptors in headache. Additionally, Dr. Pradhan's work focuses on identifying the molecular mechanisms that contribute to migraine chronicity, as well as overlapping mechanisms between migraine and neuropsychiatric conditions.
Carl Saab, MS, MA, PhD, is the director of the Pain Science Technology and Research (STAR) Lab at Cleveland Clinic, Department of Biomedical Engineering, and adjunct professor at Brown University. His research objective is to develop, test and validate novel technologies and methods to diagnose and treat chronic pain by fostering collaboration between clinicians and researchers.
Gretchen E. Tietjen, MD, a graduate of University of Michigan Medical School, is Distinguished University Professor Emerita of Neurology at University of Toledo. She founded the Department of Neurology in 1999 and led as an endowed Chair through 2019. Specializing in headache medicine and vascular neurology, she directed the Stroke Center for 15 years and the Headache Treatment and Research Center for 23 years. Her research focuses on the relationship of migraine and stroke, and includes investigation of the vascular biology in migraine, the association of childhood maltreatment and migraine, and the effects of early life stress on vascular and brain biology in a rodent model. Dr. Tietjen has published over 150 peer-reviewed papers, book chapters, reviews and editorials, and her research has garnered national awards, including the 2009 Stroke Innovation Award from the journal Stroke, the Association of Migraine Disorders' 2020 Innovation Award, as well as the American Headache Society's 2008 Seymour Solomon Award, 2011 Harold G. Wolff Award, 2017 John Graham Award, 2019 Women's Health Research Award, and 2022 Lifetime Achievement Award.